Controlled Power, Inc.
17909 Bothell Everett Hwy SE Suite 102
Bothell, Washington 98012
Phone: 425.485.1778
Fax: 425.485.0658
Field Service
For more than 30 years we have been supporting our customers with their field service needs. Whether it is onsite assistance with troubleshooting switchgear control problems or documenting and recreating schematic diagrams for an older existing powerhouse, we have the expertise to help you.
Our technicians can diagnose and repair your governing and control systems or make recommendations for upgrading your existing equipment. Many sites throughout Alaska have been upgraded in the field by us with new governors, regulators, metering, control, power and protective systems while their powerhouses remained in operation.
So if you have a problem and need a solution, let us help you.
For more information please contact us by phone or email at dwilder@controlledpowerinc.com
North Davis
Onsite 480V Switchgear Upgrade
| | |
| --- | --- |
| Before | After |
| Before | After |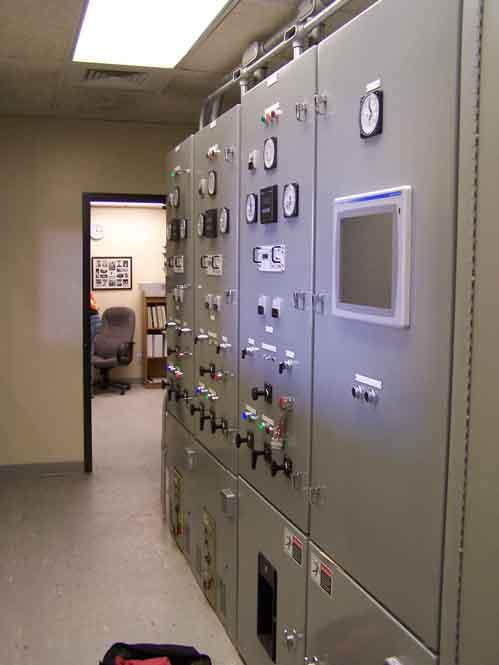 Finished Switchgear